You are what you eat. There's no way around it. Our bodies are the direct result of the demands we place on them, and even moreso, the materials we put into them.
So if you want to look different, if you want to feel different, you must eat differently. It's simple, but it's NOT easy.
Why? Because we are creatures of habit. The longer we have done something a certain way, the more likely we are to keep doing it that way.
Our diets have DEEP roots. Our environment, our education, our emotions, our beliefs, our perspectives – they all play a role in developing our nutrition habits.
In addition, the impact of macronutrient ratios on the thermic effect of our food, the impact of ingredient profiles on the balance of our hormones, the impact of carbohydrate choices on the regulation of our blood sugar, the impact of our fat consumption on our own satiety, the impact of protein intake on our ability to maintain metabolism-boosting muscle … and so much more … cannot be undersold.
Call 888-330-9355 to Get Your Questions Answered Today
***Proudly Serving Clients in Both Texas and Florida!
***
And therefore, EACH of these must change in order to experience lasting diet, lifestyle, and body change. And that's HARD to do. But I've got good news – it IS doable.
The key is a support system. A GOOD support system. A TIGHT support system. A CONSISTENT support system.
But a system by itself is not enough; just like information alone is not enough (though it's very important to get correct information.) Meal plans aren't sustainable, diets don't last, and apps get old.
We are human. We aren't computers. We are more than 1's and 0's. We change through HUMAN influence.
If we want to improve ANYTHING and chase the highest level of performance, we need a mentor, or coach. Successful business men women have mentors. Professional athletes all have the same in coaches.
Dirk Nowitski, for example, who years ago proved himself to be one of the best shooters of all time, continued to meet regularly with his shooting coach until the day he retired. Why? Because what gets you there keeps you there.
Any yet, day after day, week after week, month after month, and year after year, people who haven' even GOTTEN there yet (!), refuse or fail to acquire a coach to help them get it done! It's mind boggling, isn't it? A mystery of life, if you will.
Fact is: successful people do what other successful people do. It's not cheating. It's common sense. Want to improve something? Get a coach. Want to improve your nutrition? Get a nutrition coach.
But not just ANY nutrition coach. A proven one. And furthermore, one who works within a proven SYSTEM. A life-changing coach, in a life-changing system, is the recipe for life-changing success.
Get to Know Your Life-Changing Coach
Brooke Rudnet, our licensed and registered Dallas dietitian grew up in Florida, where she learned all about training and nutrition from a very young age. Her mother was a fitness competitor, allowing Brooke to see firsthand what body transformation and peak performance look like – both in workouts, and in the kitchen. She has an intense passion for lasting wellness vs. medical dependency, and an excitement for what quality food and fitness can do for anyone and everyone. She also loves healthy cooking and helping others who want to prepare better food for their families.
Master's Degree in Dietetics and Nutrition from Florida International University
Bachelor's Degree in Dietetics and Nutrition from Florida State University
Member of the Academy of Nutrition and Dietetics
Rising Star National Award Winner for quality of life services
Healthy cooking class instructor and grocery shopping educator
Licensed and Registered Dietitian Nutritionist
Brooke is not someone who simply talks the talk like so many Dallas nutritionists. She actually walks the walk. You benefit from a whole new level of detail and practical application when you are coached by someone who's been there and done that. Furthermore, her experience in both clinics and fitness facilities, combined with her extensive and intense experience with all the clients of our comprehensive home-delivered personal training programs, will yield you a level of service that you would definitely struggle to find elsewhere. She's literally "seen it all" and has successfully helped numerous individuals overcome a variety of challenges.
Call 888-330-9355 to Get Your Questions Answered Today
"Brook is an amazing food coach that I thought I didn't need but through months of coaching/talking she helped me understand the mystery of weight loss for me. In a nutshell she teaches life skills that deal with food for you so that it is not a diet but a happy way of life. One of the best things I've ever done…still losing weight."

– Michelle R. of Plano
Get to Know our Life-Changing System
There are so many other so-called "solutions" our there that the easiest way to our explain our proven, real solution is to start by telling you what we WON'T do:
We won't prescribe very low calorie diets
We won't prescribe no-carb or keto diets
We won't rely solely on shakes for nutrition
We won't rely solely on bars for protein
We won't sell any supplements at all
We won't prescribe "vegetarian" only diets
We won't prescribe "vegan" only diets
We won't prescribe "blood type" only diets
Here is just a few of the many things we WILL do for you instead:
We will analyze your current eating patterns
We will take a long-term approach
We will work on restructuring habits
We will help form better mindsets
We will educate you on physiology
We will grow your repertoire of choices
We will improve your understanding of the human body
We will teach you how to shop for food
We will make you an expert in reading labels
We will give you better alternatives
We will form a healthy relationship with food
We will find other ways to celebrate
We will find other ways to mourn
We will find other ways to cure boredom
We will find other ways to handle stress
We will show you how to avoid hormone-changing chemicals
Call 888-330-9355 to Get Your Questions Answered Today
"Professional, knowledgeable and safe. No gimmicks. They are not selling expensive supplements. If you are wanting to loose weight, get healthier or become stronger, this is a good choice. It's the best accountability because they come to you – no excuses!"

– Marcelle K. of Carrollton
Get Program Details and Investment Options
How We Do It Successfully
Personalized Calorie/Macro Prescription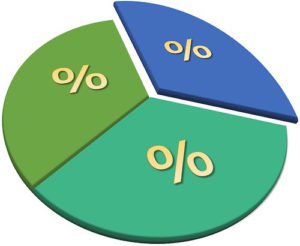 Your daily protein, carbohydrate, and fat goals are based on YOUR current body, and YOUR goals for your future body. Your healthy diet will include a variety of foods, including meats (if you aren't a vegetarian), fruits and vegetables … and wait for it … yes, even fats and starches! (the right ones)
Weekly Lifestyle Counseling
Each and every week, you have a videochat meeting with your nutrition coach to discuss the implementation of your education, and practical strategies to incorporate into your own unique life so that you can fully realize then benefits of better nutrition. You will work on recognizing and reconstructing your own habit loops for the outcomes you desire.
Weekly Nutrition Education
Each and every week, you will receive detailed information on macronutrients like protein, fat, and carbohydrates. You will learn about vitamins, minerals, antioxidants, oils, spices, phytochemicals, fiber, starches, sugar alcohols, and more. You discover how the physiology of your body works, and more importantly, how it adapts to the consumption of particular things.
Daily Support and Accountability
Every day of the DAY, your nutrition coach will be reaching out to check in with you, provide encouragement, answer questions, and ultimately hold you accountable to making the behavior changes necessary to achieve your personal goals. This is where the rubber meets the road, and we will be right there with you on the path to a better body, and a better life.
Little by Little, but Lasting
We believe in the idea of "kaizen" – constant steady improvement. We recognize what you are currently doing, and continuously work to improve it, day after day, week after week, and month after month. No one jumps to a perfect diet overnight. And those who attempt it soon fall back to old habits. We want results that last, and that means a lifestyle that lasts. Habits are subconsciously engrained in all of us. They take time and effort to change. But when you can change your habits for the better, your life follows right behind. We'll be there for you every step of the way, and make sure you get the nutrition that will build the body and life you want!
What Have Others Said About Our Nutrition Coaching Services?
"Incredibly responsive and meets you where you are when it comes to food changes. Slow and steady."

– Kate M.
"Brooke is great as with such limited time that I have, she works with me and my schedule well."

– Charles R.
"Brooke is KNOWLEDGABLE, professional, informative & encouraging. I have a long list of food allergies including gluten, soy, corn, wheat & yeast. Despite the daunting list Brooke found a protein powder I can have as well as recipes. She is the ideal nutritionist. I am blessed by her positive communication. "

– Anne R.
"I have really enjoyed working with Brooke … very knowledgeable and helpful … tailoring eating plans that are realistic for me. I don't feel like I am depriving myself of things, just trying to make better choices for my long term health not my immediate cravings."

– Mike H.
"Brooke is amazing."

– Christina C.
"We are adapting to the new plan with Brooke … and it is working well … We are doing great and both sticking to the plan and Brooke is available as needed and we appreciate her quick follow up and interest in seeing us succeed!"

– Christy O.
"I've had a great experience so far and am looking forward to continuing!" Kat B.

– Kat B.
Want what these folks have? Do what they did. Contact us today for pricing and program details:
***Proudly Serving Clients in Both Texas and Florida!***
Get Program Details and Investment Options
(we will never sell or share your information)