This is where everyone ready to improve their quality of life with our service begins …
If you are fed up with skipping summer fun because you'd rather sit on the sidelines than expose yourself in a swimsuit …
If you are disappointed that you can't participate in sports and physical activities anymore due to chronic pain in your joints and muscles …
If you are done with the loss of respect from your colleagues and peers due to a soft appearance that doesn't accurately reflect your work ethic and self discipline …
If ANY of these things are robbing your joy and quality of life …
Our $249 Three-Session, One-Week, Home-Delivered Fitness JumpStart is the prescription for your frustration.
It will diagnose your body and needs, and give you what you need to finally be successful in attaining the body, and therefore the quality of life, you want.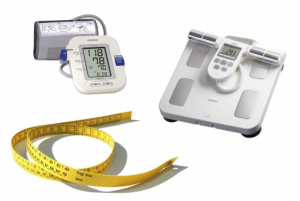 Session 1: Our Personal Trainer will come to your home and work through a goal inventory, lifestyle survey, diet analysis, and comprehensive biometric assessment, creating a snapshot of your current health and fitness with 20 vital statistics. And it's non-invasive: meaning no sweat, no blood, and no "fat pinching." We'll develop a pass-word protected profile report for you with every biometric charted and graphed. Should you become a long-term client, we'll update the report with your progress every step of the way.

Session 2: Our Registered Dietitian will conduct a 45-minute comprehensive nutrition consult utilizing the results of your assessment, showing you both where you are strong, and where you are at risk. She will build a customized nutrition strategy for you, 100% based on your goals and current biometrics, so you can have an actionable plan to achieve the body and health you want. Should you become a long-term client, she'll be your nutrition coach, holding you accountable to make the necessary changes to enjoy the body and health you want!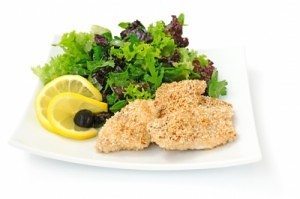 Session 3: Our Personal Trainer will come to your home with all necessary equipment for a total body workout, teaching you the most important exercises for your goals, and how to perform them with proper form and technique, to yield maximum results in minimum time. This also gives you a chance to meet the personal trainer on our team that would be coaching you, to see if it might be someone you'd want to work with consistently over time.
Are you ready to begin?
There is only 1 rule: you must complete the 3 sessions of your Fitness JumpStart within a 7-day period.
(It's not much of a JumpStart if you don't, is it?)
It's not hard: if you can't give yourself and your body three 45-minute focused time periods a week, then you are kidding yourself about getting in shape anyway!
That's only 1.3% of your weekly time. So enter your information below and we will contact you to schedule the first session of YOUR Fitness JumpStart. It's time to Find Life!